Contact Gardner Injury Law today to find out how to obtain full medical treatment and full compensation for your work-related injury in Georgia.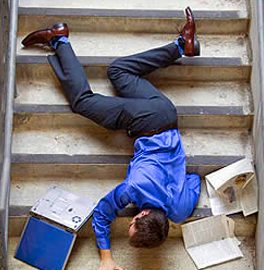 We take the unnecessary risk out of trying to attempt a worker's compensation claim on your own. If you get hurt on the job in Georgia, don't delay – call a worker's compensation attorney at Gardner Injury Law right away! Your company and their insurance carrier are looking out for themselves and not you. You need an attorney by your side to protect your interests and recover the money you deserve.
What qualifies as an injury on the job? Am I eligible for medical treatment? Am I entitled to workers' compensation payments if I was injured on the job in Georgia? We can answer these questions for you and more.
The worker's compensation attorneys at Gardner Injury Law are recognized for having special experience to prove the full extent of your work-related injuries. For 35 years, Mr. Garner has educated workers on the Worker's Compensation System in the State of Georgia. Mr. Gardner and his staff of worker's compensation attorneys are also recognized by the administrative judges in the State of Georgia for their position on behalf of injured workers in every county in Georgia. Mr. Gardner has been referred to as a lawyer who will represent the claimant's position fully and accurately against insurance companies who refuse to acknowledge and refuse to pay for the legitimate need for treatment.
Call and ask for examples of some of the significant recoveries obtained in worker's compensation cases involving the following injuries: spinal cord damage, foot injuries, herniated and ruptured disk cases, surgery cases, catastrophic cases and more.
If you or a loved one has suffered an injury on the job in Georgia, contact the worker's compensation attorneys at Gardner Injury Law today for a free consultation.
[pwebcontact id=2]